Strategy & Relationship Focused – Results Driven
DONE-FOR-YOU IMPLEMENTATION MARKETING SERVICES

Get Clients – Book Sales – Scale Your Business
TIRED OF TRYING TO DO IT ON YOUR OWN?
SYSTEMS, ALGORITHMS, LEARNING CURVES TOO COMPLEX?
ARE YOU READY TO GIVE UP?
We are here to help.
Do you want to be a Coach, Speaker or Consultant?
Or, do you want to build a coaching or consulting business?
We ask this because interestingly, they both require the same steps. But, the time and effort changes depending on your goal.
There is always a better question.
Like, "How much time do you want to spend struggling to learn systems and marketing so you can spend more time being a coach or consultant?"
If you're going to invest time and effort (and money) don't you want the most bang for your buck? Don't you want to have an opportunity to build a business? Actually, see your dream become reality?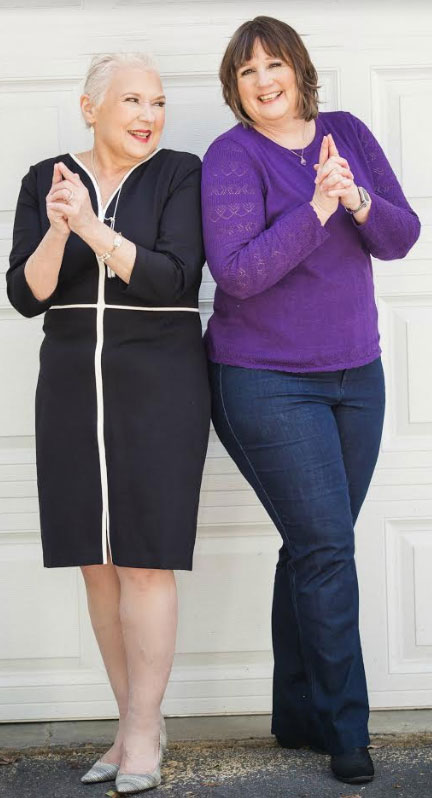 You need 5 things to build a successful coaching or consulting business
The challenge is that you get caught up working on things that don't help you build a six or seven figure business or coaching practice.
If you've bought coaching program after coaching program and still are struggling to find clients, you need to realize you are going about it the wrong way.
You need an IMPLEMENTATION company that can provide all of the steps necessary to scale your business.
You've wasted time. You've wasted money. And, you've probably also wasted precious effort, confidence and self-esteem.
You may even think that you don't want to be a coach or consultant anymore. That the work is too hard for the reward.
No more finger pointing. No more wondering when you will find success. No more hamster wheel.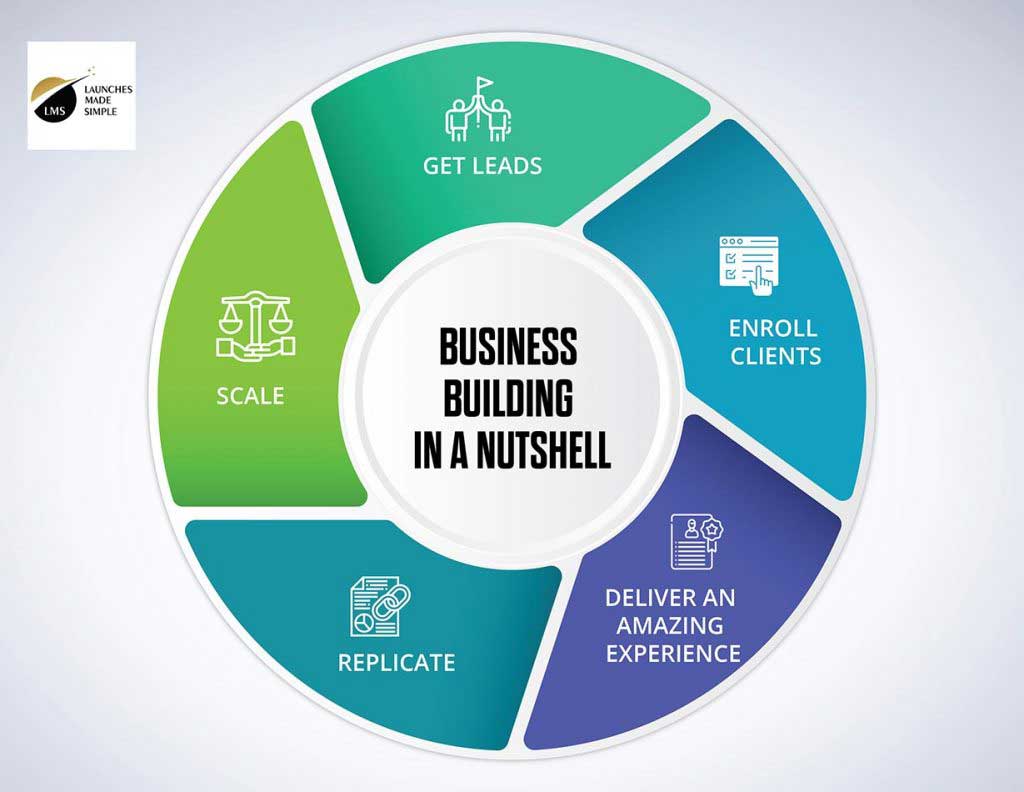 Get in front of your BEST prospect with a service they can actually benefit from

Make them a clear offer that reflects your value and commitment to their results

Enroll them into your service
In order for this to happen you need a few very simple things that all work together to bring you success. We can provide these things.
Welcome to Savvy Sales Strategy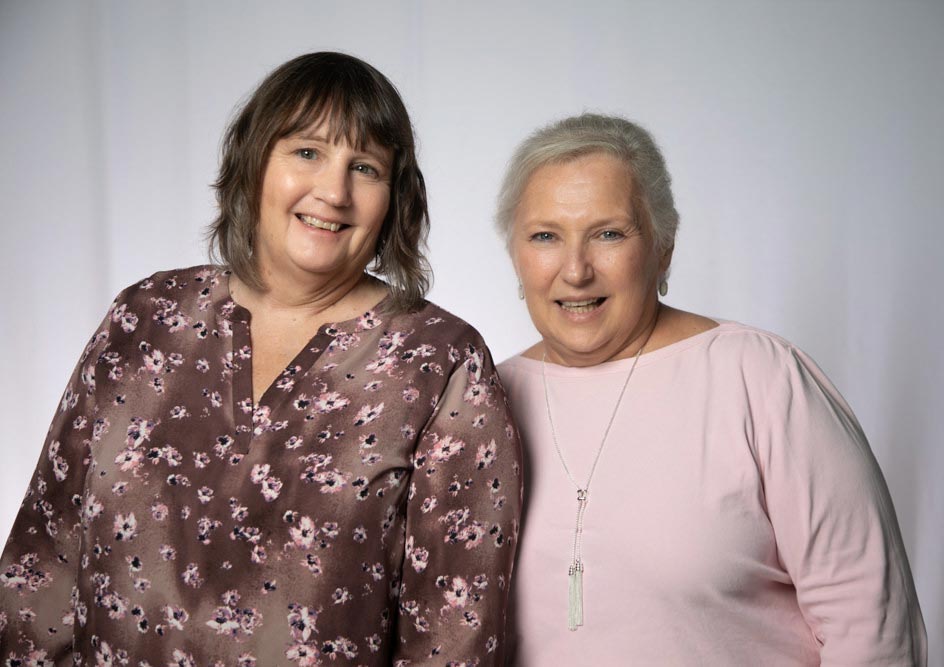 Tami Crea and Abigail Tiefenthaler, co-founders of Savvy Sales Strategy
We won't ask you to create tons of free value-based content, or spend hours on social media
We won't ask you to create low end products that cost more to deliver than they're worth hoping someone will want to buy your next, more expensive service
And, we won't ever mention YOU making a funnel (unless you're making funnel cakes)
Is it easy? NO.
But it is simple. A lot more simple than other services make it.
But, as simple as it is, is it extremely hard to do for yourself. NO MATTER HOW MUCH TIME YOU SPEND LEARNING IT. Why?
The rules change

Technology changes

It requires you to work in many areas, some of which are NOT your zone of genius

You don't know what you don't know

And, it's simply a strenuous process that requires a strong mind, commitment to succeed, and patience that are hard to create on your own
Client-Getting Can Be Complicated
Working with Implementers rather than Coaches Makes It Easy
Savvy Sales Strategy is unique in that it:
Positions you as a credible expert wanting to work with your best high-end clients now

Provides a compelling reason to get on a discovery call to determine whether it's a good fit for both of you

Makes no excuses for the value your service offers

Is a fully implemented, Done-For-You premium process that helps you scale

And, it's offered at less than sourcing all the steps individually
We only want you to work with your ideal client, offer your best service, and charge what you're worth. Should this be so impossible to do? NO!
If you're ready to talk about what you need to do to make your business a success and live the lifestyle you have always wanted to live, let's schedule a call.
What people are saying about Tami and Abigail:
Tami is very passionate about her work and is clearly vested in her clients' success. Her programs are extremely well thought out and executed with precision and expertise. Anyone who is looking to take their business online and really GROW it, needs to talk with Tami! She's awesome!
Tami is SO knowledgeable and PRACTICAL, which is even more important when my business was struggling to grow and evolve. I needed her sharp business sense and intuitive guidance to navigate through all the confusing and time-consuming marketing tasks so I could do what REALLY needed getting done. She's with you with exceptional service through it all. Tami is just the lifesaver (PFD should stand for "Personal Financial Deliverer") you need when the phone isn't ringing!
Spent an amazing day with Abigail Tiefenthaler. I've wanted to launch something but was stuck on how to move it forward – just too overwhelming. Abigail sat down with me and I marveled at her calm and competence as she wove a strategy for my business that not only made perfect sense, it flowed seamlessly. I am sooo relieved and grateful. She is my 'go to girl' for the strategic and marketing steps you must take to grow your business. A million thanks Abigail.
Tami is the most creative, energetic, experienced, knowledgeable business person I have ever met. She has been in marketing for years. As a business consultant I have recommended many coaches and consultants Savvy Sales Strategy and she has always helped them to grow their bottom line.
Had a fantastic meeting with Abigail of Savvy Sales Strategy about my new esthetician business. She gave me awesome ideas as to where and how to market my business to get it off the ground fast. Abigail really helps you find your sweetspot! Contact her if your business needs a straighter path to your bullseye!
You are awesome! You make my juices flow again and give me confidence that I can make this company work. Your guidance will guide me through the rough edges of running my business and making it successful. You present your strategies in a calm, easy manner and you make it comfortable for business women to feel that what they need to do to run a business that makes a profit is very manageable.
Our business, National Karate (that I run with my daughter, Christa Boone), was slowing down and I wasn't sure how to get more clients. In going through the process, they held my hand every step of the way. We have improved our client base significantly! I would highly recommend working with Savvy Sales Strategy.

"Wow – I just have to say THANK YOU! Thank you for your time and wisdom. I really mean that from the heart. My passion for helping others was as I said – trying to serve everyone – when really my helping my own community namely gay men has been staring me in the face the whole time. You really pushed me to think – I went from waffling about health to being fired up about helping gay men with their mindset/health/positivity. I will absolutely be working on narrowing that down to a who I help and why over the coming days. I really did feel like I'd been thrown to the wolves with no plan after losing my job and trying to start my coaching business…. and now I feel refocused.
Thank you again. You really pushed my buttons and it was just what I needed, I needed to feel uncomfortable and recognise the need for who I serve. This week I've been feeling the overwhelm and after chatting to you it just turned into fuel, so thank you. Now my head is buzzing but in a good way!
You are a star Abigail! "
– David Allison
Are you making any of these common marketing mistakes?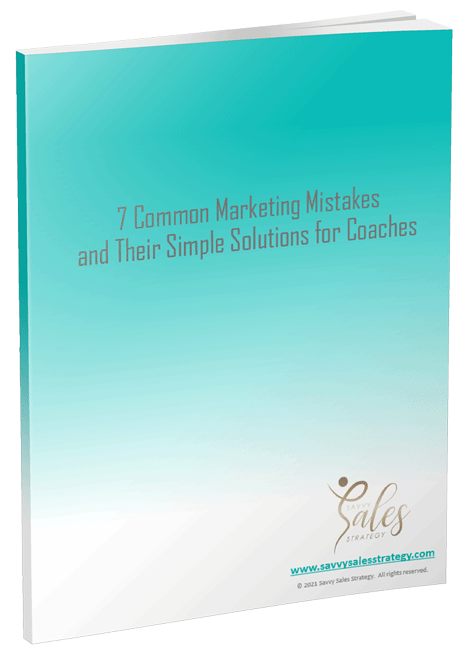 Download our 7 Common Marketing Mistakes and
Their Simple Solutions for Coaches